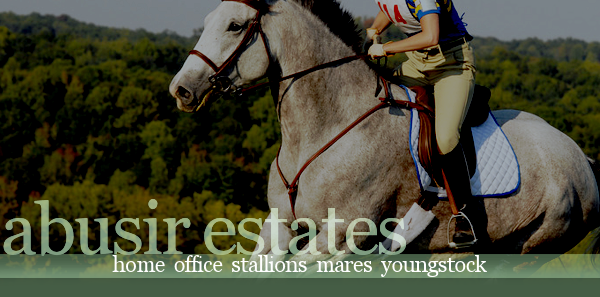 Another Chance*/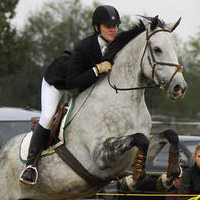 1999 Grey Thoroughbred Stallion
Competing in Show Jumping
Ridden by: Pandora Latton (18)



We have owned Another Chance for years, he is a beautiful stallion with a great temprement, he is the perfect gentleman especially when being ridden by his 18 year old rider who just absolutly adores him. He is just the perfect stallion but has yet to sire any foals, we cannot wait to see what his foals are like in the show ring and too see if they are just as gentle as their sire is. He will be shown within the AHEJC in coming years to prove himself to the sim community but we dont think he needs to prove himself to use because we already love him.







Awesome Diamond

Money Prospect
Mr Prospecter
Lady Busher
Chance in a Lifetime
Chance's Gold Dust
Life of Love

Bottles Up

Back up Spender
Big Spender
Mamma's Backin Up
Bottle Babe
Life Sentence
Bay Bee Girl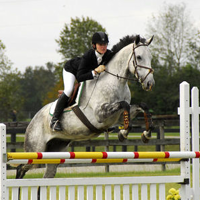 Progeny
KE Chance at Fame, '06 Grey Sabino Thoroughbred Stallion Out of Via Delarosa
Show Record
- 587 AHEJC POINTS ll AHEJC REGIONAL CHAMPION (*/)



AHEJC 2010 Las Angeles National Show
Reserve Champion - High Junior Jumpers
Reserve Champion - WF Showgrounds $50,000 Grand Prix
Top Ten - Level VI Jumpers
Top Ten - High Junior Jumper Classic

AHEJC 2010 Tucson Winter Classic
Champion - Level VI Jumpers
Top Ten - High Junior Jumpers
Top Ten - High Junior Jumper Classic
Top Ten - WF Showgrounds $50,000 Grand Prix

AHEJC 2010 Winter Equestrian Circuit
Reserve Champion - Level VI Jumpers
Top Ten - High Junior Jumpers
Top Ten - High Junior Jumper Classic
Top Ten - WF Showgrounds $50,000 Grand Prix

AHEJC 2010 Pensacola Winter Classic
Reserve Champion - Level VI Jumpers
Reserve Champion - WF Showgrounds $50,000 Grand Prix
Top Ten - High Junior Jumpers
Top Ten - High Junior Jumper Classic

AHEJC 2010 Kachina Classic
Champion - High Junior Jumpers
Reserve Champion - High Junior Jumper Classic
Reserve Champion - WF Showgrounds $50,000 Grand Prix
Top Ten - Level VI Jumpers

AHEJC Indio Desert Circuit
Champion - High Junior Jumpers
Champion - WF Showgrounds $50,000 Grand Prix
Reserve Champion - High Junior Jumper Classic
Top Ten - Level VI Jumpers

AHEJC 2010 Menlo Beach Classic
Champion - WF Showgrounds $50,000 Grand Prix
Reserve Champion - High Junior Jumpers
Reserve Champion - High Junior Jumper Classic
Top Ten - Level VI Jumpers

AHEJC 2010 Legacy Cup
Champion - High Junior Jumper Classic
Reserve Champion - High Junior Jumpers
Reserve Champion - WF Showgrounds $50,000 Grand Prix
Top Ten - Level VI Jumpers

AHEJC 2010 Busch Gardens Cup
Champion - Level VI Jumpers
Champion - High Junior Jumpers
Reserve Champion - High Junior Jumper Classic
Reserve Champion - WF Showgrounds $50,000 Mini Prix

AHEJC 2010 Ocala Winter Classic
Champion - High Junior Jumper Classic
Reserve Champion - High Junior Jumpers
Reserve Champion - WF Showgrounds $50,000 Grand Prix
Top Ten - Level VI Jumpers

AHEJC 2010 Queen City Classic
Champion - High Junior Jumper Classic
Reserve Champion - High Junior Jumpers
Reserve Champion - WF Showgrounds $50,000 Mini Prix
Top Ten - Level VI Jumpers

AHEJC 2010 Cavalier Classic
Champion - High Junior Jumpers
Reserve Champion - High Junior Jumper Classic
Reserve Champion - WF Showgrounds $50,000 Mini Prix
Top Ten - Level VI Jumpers

AHEJC 2010 Aachen Circuit
Champion - High Junior Jumpers
Reserve Champion - High Junior Jumper Classic
Reserve Champion - WF Showgrounds $50,000 Grand Prix
Top Ten - Level VI Jumpers

AHEJC 2010 Trillium Circuit
Champion - Level VI Jumpers
Champion - High Junior Jumper Classic
Reserve Champion - High Junior Jumpers
Reserve Champion - WF Showgrounds $50,000 Grand Prix

AHEJC 2010 Southeastern Spring Classic
Champion - High Junior Jumpers
Champion - WF Showgrounds $50,000 Grand Prix
Reserve Champion - High Junior Jumper Classic
Top Ten - Level VI Jumpers

AHEJC 2010 Gold Coast Series
Champion - High Junior Jumper Classic
Reserve Champion - High Junior Jumpers
Reserve Champion - WF Showgrounds $50,000 Grand Prix
Top Ten - Level VI Jumpers

AHEJC 2010 Carolina Spring Circuit
Champion - High Junior Jumper Classic
Champion - WF Showgrounds $50,000 Grand Prix
Reserve Champion - High Junior Jumpers
Top Ten - Level VI Jumpers

AHEJC 2010 Dayton Classic
Champion - High Junior Jumpers
Champion - High Junior Jumper Classic
Reserve Champion - WF Showgrounds $50,000 Grand Prix
Top Ten - Level VI Jumpers

AHEJC 2010 The Devon Horse Show
Champion - High Junior Jumpers
Champion - WF Showgrounds $50,000 Grand Prix
Reserve Champion - High Junior Jumper Classic
Top Ten - Level VI Jumpers

AHEJC 2010 Spruce Meadows Spring Classic
Reserve Champion - High Junior Jumpers
Reserve Champion - High Junior Jumper Classic
Reserve Champion - WF Showgrounds $50,000 Grand Prix
Top Ten - Level VI Jumpers

AHEJC 2010 The Oaks Horse Show
Champion - Level VI Jumpers
Champion - High Junior Jumpers
Reserve Champion - High Junior Jumper Classic
Reserve Champion - WF Showgrounds $50,000 Grand Prix

AHEJC 2010 Washington International Horse Show
Champion - High Junior Jumpers
Champion - High Junior Jumper Classic
Champion - WF Showgrounds $50,000 Grand Prix
Top Ten - Level VI Jumpers

AHEJC 2010 Showpark Summer Festival
Champion - High Junior Jumper Classic
Reserve Champion - High Junior Jumpers
Reserve Champion - WF Showgrounds $50,000 Grand Prix
Top Ten - Level VI Jumpers

AHEJC 2010 Tryon Summer Classic
Reserve Champion - Level VI Jumpers
Reserve Champion - High Junior Jumpers
Reserve Champion - High Junior Jumper Classic
Reserve Champion - WF Showgrounds $50,000 Grand Prix

AHEJC 2010 US National Horse Show
Champion - High Junior Jumpers
Reserve Champion - High Junior Jumper Classic
Reserve Champion - WF Showgrounds $50,000 Grand Prix
Top Ten - Level VI Jumpers

AHEJC 2010 Pin Oak Classic
Champion - High Junior Jumpers
Champion - High Junior Jumper Classic
Champion - WF Showgrounds $50,000 Grand Prix
Top Ten - Level VI Jumpers