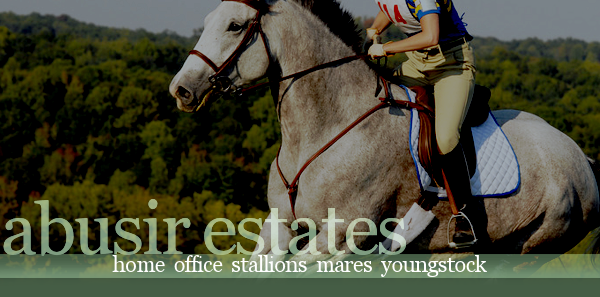 Reeymond WF***
2005 Chestnut Hanoverian Stallion
Buybacks to Noel of White Oleander Farm
Competing in Hunter & Equitation
Ridden by: Luke Jones (20)



Reeymond is currently the only stallion sired by our own stallion Remmington, he is a beautiful young stallion with great prospect to follow in his fathers footsteps. He is currently showing in hunter events within the AHEJC and is doing rather well against the other horses of sim. We would like this stallion to continue his showing career and then later next year we will breed this boy to one of own mares for a stunning little foal to show alongside their mother and father within the AHEJC and show the sim world just what we are made of.






Remmington

Rubino Bellissimo
Rubinstein I
Bellissimo
Barcelona SP
Batido
Tequila Sunset

Dymond

Donnerhall
Donnerwetter
Ninette
Wolke
Wendekreis
Gaenseliesel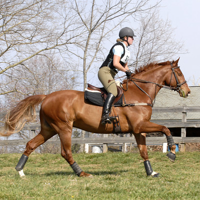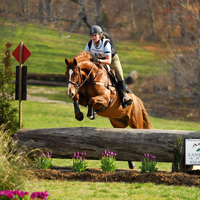 Progeny
None
Show Record
- 1637 ASPSA POINTS ll ASPSA WORLD CHAMPION (***)



AHEJC Indio Desert Circuit 2008
Champion - Hunter Breeding Futurity Colts
2nd - Adult Equitation (O/F I)
3rd - Adult Equitation (O/F F)
5th - Adult Equitation (O/F II)
Top Ten - Young Hunter Under Saddle-3yr/o
Top Ten - USEF Adult Equitation Medal

AHEJC Ocala Winter Classic 2008
Champion - Young Hunter Under Saddle-3yr/o
Champion - Young Hunter Under Saddle-3yr/o
Reserve Champion - Adult Amateur Hunter Classic
8th - Adult Equitation (O/F I)
Top Ten - Hunter Breeding Futurity Colts

AHEJC Queen City Classic 2008
Top Ten - Hunter Breeding Futurity Colts
Top Ten - Young Hunter Under Saddle-3yr/o
Top Ten - Adult Amateur Hunter Classic
Top Ten - Adult Equitation
Top Ten - USEF Adult Equitation Medal

AHEJC 2008 Cavalier Classic
Reserve Champion - Young Hunter Under Saddle-3yr/o
Reserve Champion - Adult Equitation
Top Ten - Hunter Breeding Futurity Colts
Top Ten - Adult Amateur Hunter Classic
Top Ten - USEF Adult Equitation Medal

AHEJC 2008 Aachen International Circuit
Champion - Adult Amateur Hunter Classic
Top Ten - Hunter Breeding Futurity Colts
Top Ten - Young Hunter Under Saddle-3yr/o
Top Ten - Adult Equitation

AHEJC 2008 Trillian International Circuit
Reserve Champion - Hunter Breeding Futurity Colts
Top Ten - Adult Amateur Hunter Classic
Top Ten - Adult Equitation
Top Ten - USEF Adult Equitation Medal

AHEJC 2008 Dayton Classic
EQUITATION RESERVE CHAMPION
Champion - USEF Adult Equitation Medal
Top Ten - Hunter Breeding Futurity Colts
Top Ten - Young Hunter Under Saddle-3yr/o
Top Ten - Adult Amateur Hunter Classic
Top Ten - Adult Equitation

AHEJC 2008 Carolina Spring Circuit
Champion - Adult Amateur Hunter Classic
Top Ten - Hunter Breeding Futurity Colts
Top Ten - Adult Equitation

AHEJC 2008 Gold Coast Series
Top Ten - Hunter Breeding Futurity Colts
Top Ten - Adult Amateur Hunter Classic
Top Ten - Adult Equitation

AHEJC 2008 Chagrin Valley Classic
Champion - Adult Amateur Hunter Classic
Champion - Adult Equitation
Reserve Champion - Hunter Breeding Futurity Colts
Reserve Champion - USEF Adult Equitation Medal
Top Ten - Young Hunter Under Saddle-3yr/o

AHEJC 2008 Halloween Cup
Top Ten - Hunter Breeding Futurity Colts
Top Ten - Young Hunter Under Saddle-3yr/o
Top Ten - Adult Amateur Hunter Classic
Top Ten - Adult Equitation
Top Ten - USEF Adult Equitation Medal

AHEJC 2008 Atlanta Fall Classic
HUNTER CHAMPION
Champion - Young Hunter Under Saddle-3yr/o
Top Ten - Hunter Breeding Futurity Colts
Top Ten - Adult Amateur Hunter Classic
Top Ten - Adult Equitation
Top Ten - USEF Adult Equitation Medal

AHEJC 2008 Constitution Classic
Champion - USEF Adult Equitation Medal
Top Ten - Hunter Breeding Futurity Colts
Top Ten - Young Hunter Under Saddle-3yr/o
Top Ten - Adult Amateur Hunter Classic
Top Ten - Adult Equitation

AHEJC 2008 Tryon Summer Classic
Reserve Champion - Hunter Breding Futurity Colts
Reserve Champion - Adult Amateur Hunter Classic
Top Ten - Young Hunter Under Saddle-3yro
Top Ten - Adult Equitation
Top Ten - USEF Adult Equitation Medal

AHEJC 2008 Pin Oak Classic
Reserve Champion - Young Hunter Under Saddle-3yr/o
Reserve Champion - Adult Amateur Hunter Classic
Top Ten - Hunter Breeding Futurity Colts
Top Ten - Adult Equitation
Top Ten - USEF Adult Equitation Medal

AHEJC 2008 New Albany Classic
Champion - Young Hunter Under Saddle-3yr/o
Top Ten - Hunter Breeding Futurity Colts
Top Ten - Adult Amateur Hunter Classic
Top Ten - Adult Equitation
Top Ten - USEF Equitation Medal

AHEJC 2008 Horse Show By the Bay
Top Ten - Hunter Breeding Futurity Colts
Top Ten - Young Hunter Under Saddle-3yr/o
Top Ten - Adult Amateur Hunter Classic
Top Ten - Adult Equitation
Top Ten - USEF Adult Equitation Medal

AHEJC 2008 Showpark Summer Festival
Reserve Champion - Hunter Breeding Futurity Colts
Reserve Champion - Young Hunter Under Saddle-3yr/o
Top Ten - Adult Amateur Hunter Classic
Top Ten - Adult Equitation
Top Ten - USEF Adult Equitation Medal

AHEJC 2008 Ocala Winter Festival
Top Ten - Hunter Breeding Futurity Colts
Top Ten - Young Hunter Under Saddle-3yr/o
Top Ten - Adult Amateur Hunter Classic
Top Ten - Adult Equitation
Top Ten - USEF Adult Equitation

AHEJC 2008 Arizona Desert Finals
Top Ten - Hunter Breeding Futurity Colts
Top Ten - Young Hunter Under Saddle-3yr/o
Top Ten - Adult Amateur Hunter Classic
Top Ten - USEF Adult Equitation Medal

AHEJC 2008 Las Vegas National Horse Show
Reserve Champion - Adult Equitation
Top Ten - Hunter Breeding Futurity Colts
Top Ten - Young Hunter Under Saddle-3yr/o
Top Ten - Adult Amateur Under Classic
Top Ten - USEF Adult Equitation

AHEJC 2008 Pennsylvania National Horse Show
Champion - Adult Equitation
Top Ten - Hunter Breeding Futurity Colts
Top Ten - Young Hunter Under Saddle-3yr/o
Top Ten - Adult Amateur Hunter Classic
Top Ten - USEF Adult Equitation Medal

AHEJC 2008 American Invitational
Champion - Hunter Breeding Futurity Colts
Reserve Champion - Adult Equitation
Top Ten - Young Hunter Under Saddle-3yr/o
Top Ten - Adult Amateur Hunter Classic
Top Ten - USEF Adult Equitation Medal

AHEJC 2008 Capital Horse Show
Top Ten - Hunter Breeding Futurity Colts
Top Ten - Young Hunter Under Saddle-3yr/o
Top Ten - Adult Amateur Hunter Classic
Top Ten - Adult Equitation
Top Ten - USEF Adult Equitation Medal

AHEJC 2008 Skidmore College Classic
Reserve Champion - Adult Equitation
Top Ten - Hunter Breeding Futurity Colts
Top Ten - Adult Amateur Hunter Classic
Top Ten - USEF Adult Equitation Medal

AHEJC 2008 Hampton Classic
Top Ten - Hunter Breeding Futurity Colts
Top Ten - Young Hunter Under Saddle-3yr/o
Top Ten - Adult Amateur Hunter Classic
Top Ten - Adult Equitation
Top Ten - USEF Adult Equitation Medal

AHEJC 2008 Beacon Hill Show Series
Top Ten - Hunter Breeding Futurity Colts
Top Ten - Adult Amateur Hunter Classic
Top Ten - USEF Adult Equitation Medal

AHEJC 2008 Kentucky Classic
Reserve Champion - USEF Adult Equitation Medal
Top Ten - Hunter Breeding Futurity Colts
Top Ten - Adult Amateur Hunter Classic
Top Ten - Adult Equitation

AHEJC 2008 The Oaks Horse Show
Reserve Champion - Adult Amateur Hunter Classic
Top Ten - Hunter Breeding Futurity Colts
Top Ten - Young Hunter Under Saddle
Top Ten - Adult Equitation
Top Ten - USEF Adult Equitation Medal

AHEJC 2008 Mt Holyoke College Classic
Top Ten - Hunter Breeding Futurity Colts
Top Ten - Young Hunter Under Saddle-3yr/o
Top Ten - Adult Amateur Hunter Classic
Top Ten - Adult Equitation
Top Ten - USEF Adult Equitation Medal

AHEJC 2008 US National Horse Show
Top Ten - Hunter Breeding Futurity Colts
Top Ten - Young Hunter Under Saddle-3yr/o
Top Ten - Adult Amateur Hunter Classic
Top Ten - Adult Equitation
Top Ten - USEF Adult Equitation Medal

AHEJC 2008 Vancouver Classic
Top Ten - Hunter Breeding Futurity Colts
Top Ten - Adult Amateur Hunter Classic
Top Ten - Adult Equitation

AHEJC 2008 Hickstead Circuit
Top Ten - Hunter Breeding Futurity Colts
Top Ten - Young Hunter Under Saddle-3yr/o
Top Ten - Adult Amateur Hunter Classic
Top Ten - Adult Equitation
Top Ten - USEF Adult Equitation Medal

AHEJC 2008 The Devon Horse Show
Champion - Adult Amateur Hunter Classic
Top Ten - Hunter Breeding Futurity Colts
Top Ten - Young Hunter Under Saddle

AHEJC 2008 Washington International Horse Show
Top Ten - Hunter Breeding Futurity Colts
Top Ten - Young Hunter Under Saddle-3yr/o
Top Ten - Adult Amateur Hunter Classic
Top Ten - Adult Equitation
Top Ten - USEF Adult Equitation Medal

AHEJC 2008 Spruce Meadows Fall Classic
Reserve Champion - Adult Amateur Hunter Classic
Top Ten - Hunter Breeding Futurity Colts
Top Ten - Young Hunter Under Saddle-3yr/o
Top Ten - Adult Equitation
Top Ten - USEF Adult Equitation Medal

AHEJC 2008 Del Mar Horse Show
Champion - Adult Equitation
Reserve Champion - Adult Amateur Hunter Classic
Top Ten - Hunter Breeding Futurity Colts
Top Ten - Young Hunter Under Saddle 3yr/o
Top Ten - USEF Adult Equitation Medal

AHEJC 2009 Kachina Classic
Top Ten - Hunter Breeding Junior Stallions
Top Ten - Young Hunter Under Saddle-4yr/o
Top Ten - Adult Amateur Hunter Classic
Top Ten - Adult Equitation
Top Ten - USEF Adult Equitation Medal

AHEJC 2009 Indio Circuit
Top Ten - Hunter Breeding Junior Stallions
Top Ten - Young Hunter Under Saddle-4yr/o
Top Ten - Adult Amateur Hunter Classic
Top Ten - Adult Equitation
Top Ten - USEF Adult Equitation Medal

AHEJC 2009 Menlow Beach Classic
Top Ten - Hunter Breeding Junior Stallions
Top Ten - Young Hunter Under Saddle-4yr/o
Top Ten - Adult Amateur Hunter Classic
Top Ten - Adult Equitation
Top Ten - USEF Adult Equitation Medal

AHEJC 2009 Legacy Cup
Reserve Champion - Adult Equitation
Top Ten - Young Hunter Under Saddle-4yr/o
Top Ten - Adult Amateur Hunter Classic
Top Ten - USEF Adult Equitation Medal

AHEJC 2009 Cavalier Classic
Champion - Adult Amateur Hunter Classic
Top Ten - Adult Equitation
Top Ten - USEF Adult Equitation Medal

AHEJC 2009 Aachen Circuit
Reserve Champion - Adult Equitation
Top Ten - Hunter Breeding Junior Stallions
Top Ten - Young Hunter Under Saddle-4yr/o
Top Ten - Adult Amateur Hunter Classic
Top Ten - USEF Adult Equitation Medal

AHEJC 2009 Queen City Classic
Champion - Adult Equitation
Top Ten - Adult Amateur Hunter Classic
Top Ten - USEF Adult Equitation Medal

AHEJC 2009 Busch Gardens Cup
HUNTER BREEDING JR HORSE CHAMPION
Champion - Hunter Breeding Junior Stallions
Top Ten - Adult Amateur Hunter Classic
Top Ten - Adult Equitation
Top Ten - USEF Adult Equitation Medal

AHEJC 2009 Ocala Winter Classic
Champion - Young Hunter Under Saddle-4yr/o
Reserve Champion - Adult Equitation
Top Ten - Adult Amateur Hunter Classic
Top Ten - USEF Adult Equitation Medal

AHEJC 2009 Trillium Circuit
Top Ten - Young Hunter Under Saddle-4yr/o
Top Ten - Adult Amateur Hunter Classic
Top Ten - Adult Equitation

AHEJC 2009 Southeastern Spring Classic
Champion - Adult Equitation
Top Ten - Young Hunter Under Saddle-4yr/o
Top Ten - Adult Amateur Hunter Classic
Top Ten - USEF Adult Equitation Medal

AHEJC 2009 Gold Coast Series
Champion - Adult Amateur Hunter Classic
Top Ten - Hunter Breeding Junior Stallions
Top Ten - Adult Equitation
Top Ten - USEF Adult Equitation Medal

AHEJC 2009 Carolina Spring Circuit
Champion - Adult Amateur Hunter Classic
Top Ten - Young Hunter Under Saddle-4yr/o
Top Ten - Adult Equitation
Top Ten - USEF Adult Equitation Medal

AHEJC 2009 Dayton Classic
Top Ten - Hunter Breeding Junior Stallions
Top Ten - Young Hunter Under Saddle-4yr/o
Top Ten - Adult Amateur Hunter Classic
Top Ten - Adult Equitation
Top Ten - USEF Adult Equitation Medal

AHEJC 2009 The Devon Horse Show
Top Ten - Hunter Breeding Junior Stallions
Top Ten - Young Hunter Under Saddle-4yr/o
Top Ten - Adult Amateur Hunter Classic
Top Ten - Adult Equitation
Top Ten - USEF Adult Equitation Medal

AHEJC 2009 Spruce Meadows Spring Classic
Top Ten - Adult Amateur Hunter Classic

AHEJC 2009 Tryon Summer Classic
Champion - Adult Amateur Hunter Classic
Reserve Champion - Hunter Breeding Junior Stallions
Top Ten - Young Hunter Under Saddle-4yr/o
Top Ten - Adult Equitation
Top Ten - USEF Adult Equitation Medal

AHEJC 2009 Pin Oak Classic
Top Ten - Young Hunter Under Saddle-4yr/o
Top Ten - Adult Amateur Hunter Classic
Top Ten - Adult Equitation
Top Ten - USEF Adult Equitation Medal

AHEJC 2009 The Oaks Horse Show
Champion - USEF Adult Equitation Medal
Reserve Champion - Hunter Breeding Junior Stallions
Reserve Champion - Adult Amateur Hunter Classic
Top Ten - Young Hunter Under Saddle-4yr/o
Top Ten - Adult Equitation

AHEJC 2009 US National Horse Show
Top Ten - Hunter Breeding Junior Stallions
Top Ten - Young Hunter Under Saddle-4yr/o
Top Ten - Adult Amateur Hunter Classic
Top Ten - Adult Equitation
Top Ten - USEF Adult Equitation Medal

AHEJC 2009 Washington International Horse Show
Champion - USEF Adult Equitation Medal
Top Ten - Hunter Breeding Junior Stallions
Top Ten - Young Hunter Under Saddle-4yr/o
Top Ten - Adult Amateur Hunter Classic
Top Ten - Adult Equitation

AHEJC 2009 Showpark Summer Festival
Top Ten - Hunter Breeding Junior Stallions
Top Ten - Young Hunter Under Saddle-4yr/o
Top Ten - Adult Amateur Hunter Classic
Top Ten - Adult Equitation
Top Ten - USEF Adult Equitation Medal

AHEJC 2009 Constitution Classic
Reserve Champion - USEF Adult Equitation Medal
Top Ten - Hunter Breeding Junior Stallions
Top Ten - Young Hunter Under Saddle-4yr/o
Top Ten - Adult Amateur Hunter Classic
Top Ten - Adult Equitation

AHEJC 2009 Capital Horse Show
Top Ten - Adult Amateur Hunter Classic
Top Ten - Adult Equitation
Top Ten - USEF Adult Equitation Medal

AHEJC 2009 Kentucky Classic
Champion - Adult Equitation
Top Ten - Hunter Breeding Junior Stallions
Top Ten - Young Hunter Under Saddle-4yr/o
Top Ten - Adult Amateur Hunter Classic
Top Ten - USEF Adult Equitation Medal

AHEJC 2009 Beacon Hill Show Series
Top Ten - Hunter Breeding Junior Stallions
Top Ten - Young Hunter Under Saddle
Top Ten - Adult Amateur Hunter Classic
Top Ten - USEF Adult Equitation Medal

AHEJC 2009 Hampton Classic
Top Ten - Hunter Breeding Junior Stallions
Top Ten - Young Hunter Under Saddle-4yr/o
Top Ten - Adult Amateur Hunter Classic
Top Ten - Adult Equitation
Top Ten - USEF Adult Equitation Medal

AHEJC 2009 Vancouver Classic
Reserve Champion - Adult Equitation
Top Ten - Hunter Breeding Junior Stallions
Top Ten - Young Hunter Under Saddle-4yr/o
Top Ten - Adult Amateur Hunter Classic
Top Ten - USEF Adult Equitation Medal

AHEJC 2009 Pennslyvania National Horse Show
Top Ten - Hunter Breeding Junior Stallions
Top Ten - Adult Equitation

AHEJC 2009 American Invitational
Top Ten - Young Hunter Under Saddle-4yr/o
Top Ten - Adult Equitation
Top Ten - USEF Adult Equitation Medal

AHEJC 2009 Hickstead Circuit
Champion - Adult Amateur Hunter Classic
Top Ten - Hunter Breeding Junior Stallions
Top Ten - Young Hunter Under Saddle-4yr/o
Top Ten - Adult Equitation
Top Ten - USEF Adult Equitation Medal

AHEJC 2009 New Albany Classic
Top Ten - Young Adult Under Saddle-4yr/o
Top Ten - Adult Amateur Hunter Classic

AHEJC 2009 Chagrin Valley Classic
Reserve Champion - Younh Hunter Under Saddle-4yr/o
Top Ten - Adult Amateur Hunter Classic
Top Ten - Adult Equitation
Top Ten - USEF Adult Equitation Medal

AHEJC 2009 Mt Holyoke College Classic
Champion - Adult Amateur Hunter Classic
Reserve Champion - USEF Adult Equitation Medal
Top Ten - Adult Equitation

AHEJC 2009 Halloween Cup
Reserve Champion - Adult Equitation
Reserve Champion - USEF Adult Equitation Medal
Top Ten - Adult Amateur Hunter Classic

AHEJC 2009 Atlanta Fall Classic
Top Ten - Hunter Breeding Junior Stallions
Top Ten - Adult Amateur Hunter Classic
Top Ten - Adult Equitation
Top Ten - USEF Adult Equitation Medal

AHEJC 2009 Spruce Meadows Fall Classic
Top Ten - Hunter Breeding Junior Stallions
Top Ten - Adult Amateur Hunter Classic
Top Ten - Adult Equitation
Top Ten - USEF Adult Equitation Medal

AHEJC 2009 Horse Show by the Bay
Top Ten - Young Hunter Under Saddle
Top Ten - Adult Amateur Hunter Classic
Top Ten - Adult Equitation
Top Ten - USEF Adult Equitation Medal

AHEJC 2009 Skidmore College Classic
Reserve Champion - Hunter Breeding Junior Stallions
Top Ten - Young Hunter Under Saddle
Top Ten - Adult Amateur Hunter Classic
Top Ten - Adult Equitation
Top Ten - USEF Adult Equitation Medal

AHEJC 2009 Las Vegas National Horse Show
Reserve Champion - Hunter Breeding Junior Stallions
Top Ten - Young Hunter Under Saddle
Top Ten - Adult Amateur Hunter Classic
Top Ten - Adult Equitation
Top Ten - USEF Adult Equitation Medal

AHEJC 2009 Ocala Winter Classic
Top Ten - Hunter Breeding Junior Stallions
Top Ten - Young Hunter Under Saddle
Top Ten - Adult Amateur Hunter Classic
Top Ten - Adult Equitation
Top Ten - USEF Adult Equitation Medal

AHEJC 2009 Del Mar Horse Show
OVERALL EQUITATION CHAMPION
Champion - USEF Adult Equitation Medal
Reserve Champion - Young Hunter Under Saddle
Top Ten - Adult Amateur Hunter Classic
Top Ten - Adult Equitation

AHEJC 2009 Arizona Desert Finals
Top Ten - Young Hunter Under Saddle
Top Ten - Adult Amateur Hunter Classic
Top Ten - Adult Equitation
Top Ten - USEF Adult Equitation Medal

AHEJC 2010 Las Angeles National Show
Champion - Green Hunter Classic
Reserve Champion - Hunter Breeding Junior Stallions
Reserve Champion - 1st Year Green Working Hunter
Reserve Champion - USEF Adult Equitation Medal
Top Ten - Adult Equitation

AHEJC 2010 Tucson Winter Classic
Champion - 1st year Green Working Hunter
Reserve Champion - Adult Equitation
Reserve Champion - USEF Adult Equitation Medal
Top Ten - Hunter Breeding Junior Stallions
Top Ten - Green Hunter Classic

AHEJC 2010 Winter Equestrian Circuit
Champion - 1st year Green Working Hunter
Reserve Champion - Green Hunter Classic
Top Ten - Hunter Breeding Junior Stallions
Top Ten - Adult Equitation
Top Ten - USEF Adult Equitation Medal

AHEJC 2010 Pensacola Winter Classic
Reserve Champion - 1st year Green Working Hunter
Reserve Champion - Green Hunter Classic
Top Ten - Hunter Breeding Junior Stallions
Top Ten - Adult Equitation
Top Ten - USEF Adult Equitation Medal